Advocacy Updates

Listening Sessions
Letter to Commissioner Beagan, DOI 3/8/21
Letter to Commissioner Beagan, DOI 3/29/21
Letter to Commissioner Beagan, DOI 4/9/21
Letter to Commissioner Beagan, DOI 4/26/21
Letter to Secretary Sudders, SMI as eligible phase 2 diagnosis

MPS Parity Bills
S588 - An Act relative to mental health parity implementation
H910 - An Act relative to mental health parity implementation
Fact Sheet
Senate reported Parity Bill https://malegislature.gov/Bills/191/S2519
Senate passed Parity Bill https://malegislature.gov/Bills/191/S2546
Senate Bill 2519: An Act Addressing Barriers to Care in Mental Health Fact Sheet
Telemedicine
https://malegislature.gov/Bills/191/S612
https://malegislature.gov/Bills/191/H991
Coalition testimony


---
Massachusetts Senators Spilka, Rodrigues, Friedman and Cyr rally with invited guests at the State House before debate on An Act Addressing Barriers to Care for Mental Health

APA Federal Advocacy

Sign up for our Advocacy Network:
Please let us know if you would like to join the MPS Advocacy Network. We may ask from time to time that you contact legislators where you work or where you live to discuss an MPS position on proposed legislation. 
Also, you can indicate if you would be willing to testify at a public hearing.
https://goo.gl/forms/D4wpMgRTlG0AI6TU2
---
Advocacy Day on October 16, 2019 at the State House
The Massachusetts Psychiatric Society held it's first (at least in a long time) Advocacy Day on October 16, 2019 at the State House, an educational opportunity for residents and early career psychiatrists in the public policy arena.  Participants heard from legislators about priorities in both the mental health and substance use areas, including one legislator who is an emergency department resident and elected to the legislature this past year.  In addition, participants had the opportunity to meet with legislators to discuss the implementation of parity legislation filed by MPS.
Click here to see photos from our Advocacy Day.
---
AG Healey Announces Groundbreaking Agreements that Expand Access to Behavioral Health Services for More Than One Million Residents

"The Massachusetts Psychiatric Society applauds Attorney General Healey for her admirable work to help the residents of the Commonwealth gain access to treatment and knowledge and transparency about their mental health and substance use benefits," said Marilyn Price, MD, President, Massachusetts Psychiatric Society. "The mental health parity investigation is a tremendous endeavor. Persons seeking mental health care should have the same access to timely care as they would with any other illness."
AG Office Press Release                 Boston Business Journal article
---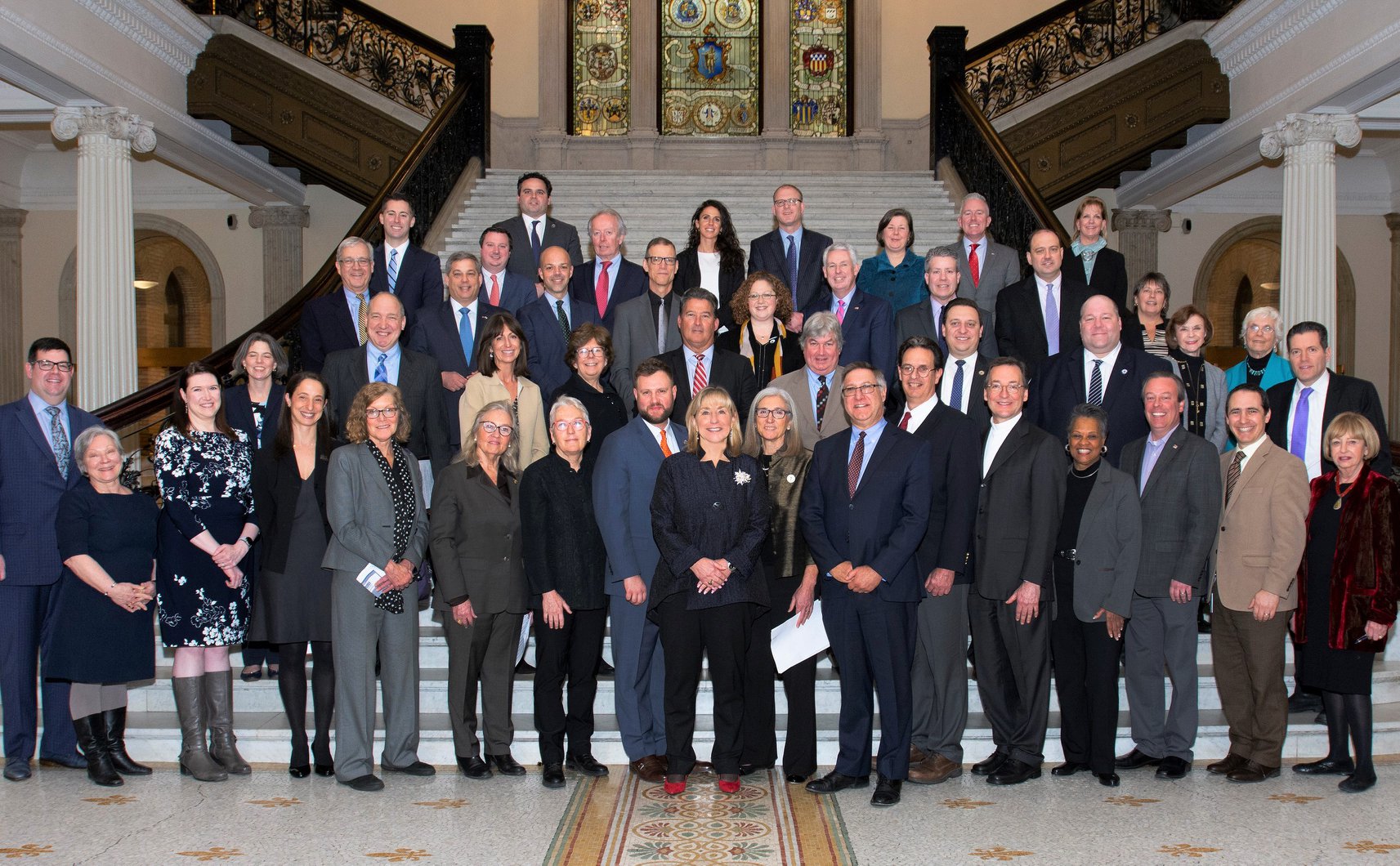 ---
Click here
 to enter your address and get a list of your federal representatives, state legislators, and your local polling place.