Employment Opportunities - Psychiatrist
Fellowships
MAY  2022 Listings 
---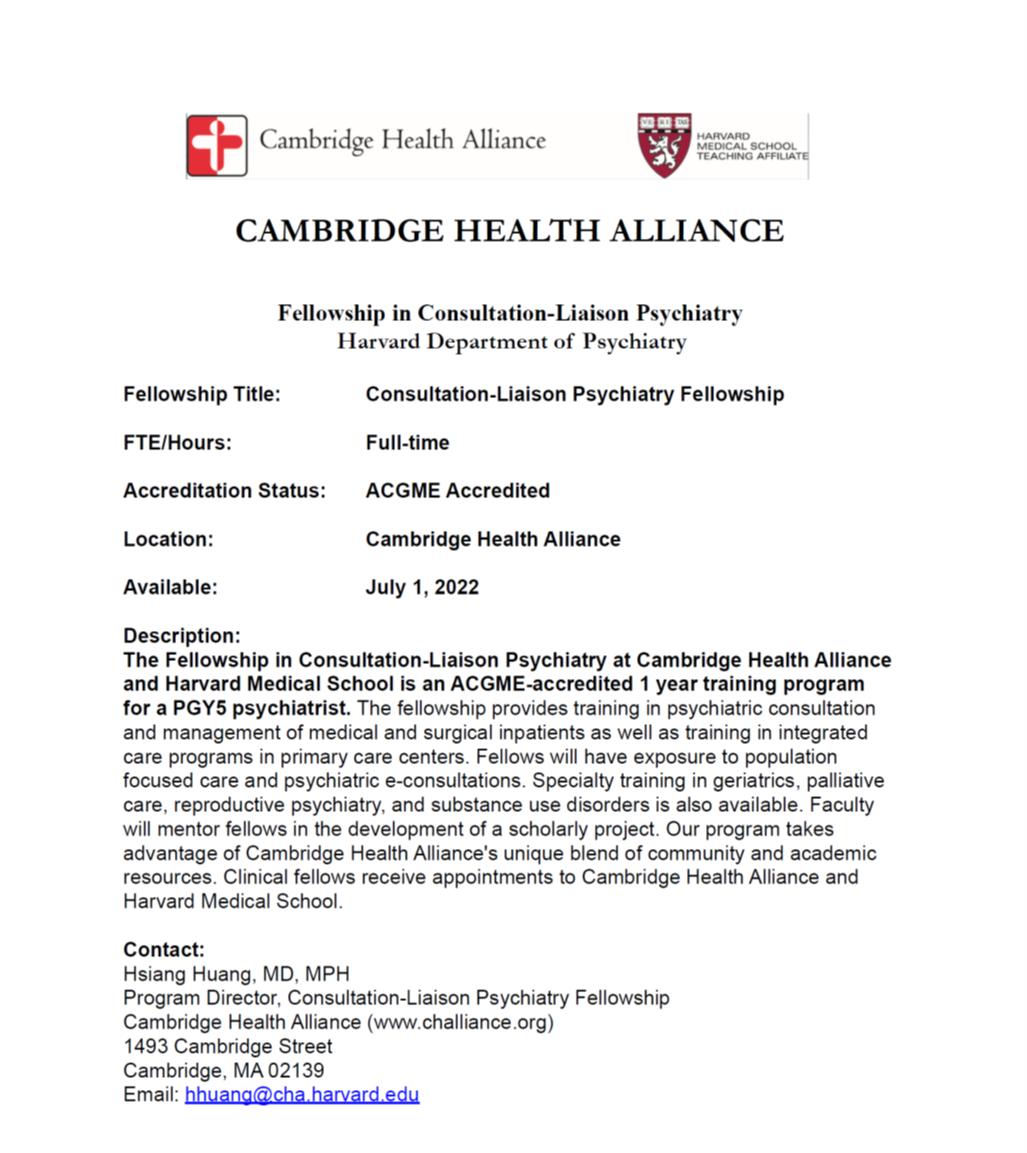 ---

UMASS ADDICTION PSYCHIATRY FELLOWSHIP TRAINING
Position available for academic year 2022-2023. 
The Addiction Psychiatry Fellowship at the UMass Chan Medical School offers psychiatrists advanced training in the evaluation and treatment of substance use disorders. Fellows can elect to gain special expertise at the intersection of addiction psychiatry with women's mental health and/or forensic psychiatry. These special tracks are made possible by our collaborative clinical and research programs in addiction psychiatry, forensic psychiatry and women's mental health. 
The UMass Chan Department of Psychiatry provides psychiatric services at 12 hospitals and 3 community mental health centers, as well as in two private psychiatric hospitals and six general hospitals; UMass Chan is the largest provider of public sector mental health care in Massachusetts. With 375 faculty and major clinical and research divisions in psychopharmacology, neuropsychiatry, autism and neurodevelopment, neuroimaging, neuromodulation, forensic psychiatry, women's mental health and peripartum psychiatry, our fellows can benefit from a wide variety of expertise during their training.

Interested candidates should contact Andrea Glassman, Program Coordinator at [email protected] For additional information visit:(https://www.umassmed.edu/psychiatry/education/fellowships/addiction-psychiatry-fellowship/).  
---