---
Central/Harvard Square - 150 sq ft office with window sublet available in newly painted/carpeted two office suite. 875 Mass Ave, between Central/Harvard Square. Underground parking space negotiable. $1300 FT or prorated, furnished or unfurnished. Contact Nassir Ghaemi, MD or Heather Hewitt, LICSW [email protected] or [email protected]
---
Downtown Boston - The Therapy Room - www.txroom.com: Prestigious location. Selection of office spaces to choose from. Designed and fully furnished offices set up for mental health practices. Flexible rental options: part-time, full-time, and by weekday for hybrid work. Affordable prices. Check availability and pricing at www.txroom.com/offices. Call Dr. Tomasz Vav at 617-706-2601 or email [email protected] for details.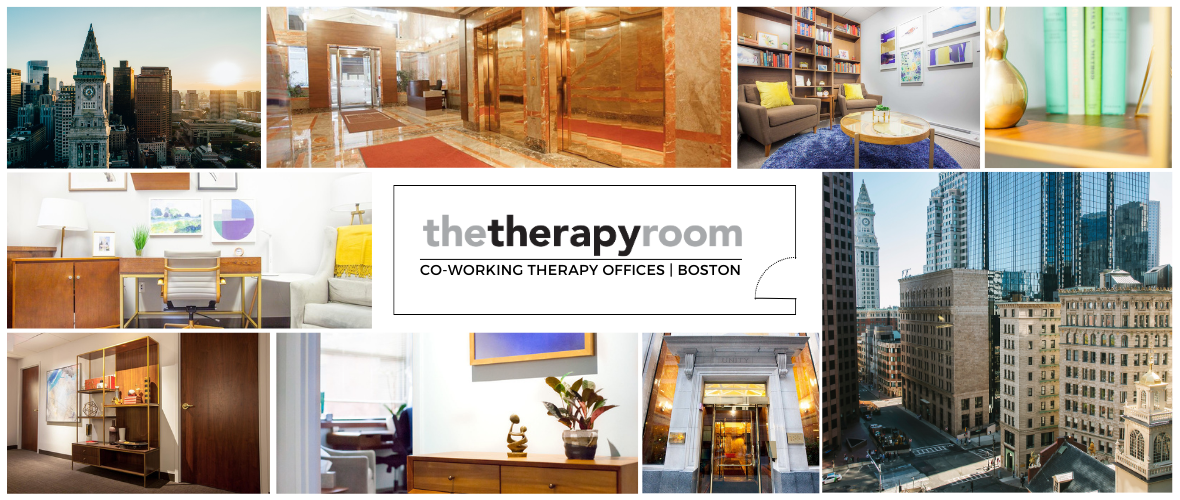 ---
LEXINGTON- Beautiful, Large Private Therapist Office to Sublet at Custance Place (76 Bedford St, Lexington) Offering full- time private therapist office with 2 windows and deck in recently renovated/redecorated Condo suite. Beautifully furnished, large, sunny office and shared waiting room. 24/7access, handicap compliant, elevator and free abundant parking. Easy commute to/from Rte.2, Rte.128, and Rte.3. Next to Starbucks. Priced at $1300. plus $40 electric per month. Contact: Noelle Cappella (617) 875-8717 [email protected]
---
Back Bay, Boston  - Prestigious professional building on Marlborough Street near Public Gardens, a former 19th century mansion retaining its period detailing. Beautiful office with large windows, fireplace, high ceilings, and internet. Also, several offices with hours to sublet. Shared waiting areas, friendly, collegial atmosphere, elevator. Call Elizabeth: 617-267-0766 or email: [email protected]. 
---
Cambridge Harvard Square 1105 Massachusetts Ave. 11th floor. Quiet, well maintained renovated 3 office suite. 2 offices: prior master bedroom $1280/month; prior 2nd bedroom $1080/month. Waiting room. 1 ½ baths. Utilities, weekly cleaning included. Photos available. [email protected]  - 617-491-6868
---
OFFICE SUITE 1180 BEACON STREET BROOKLINE - 3 offices available. Central air, kitchen, large waiting room, parking. Price range: $1100 - $1475 per month - Derek Polonsky MD [email protected]