Employment Opportunities - Psychiatrist
Part-Time
JULY/AUGUST 2022 Listings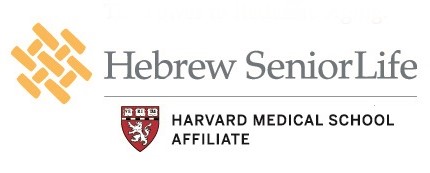 Hebrew SeniorLife – Wolk Center for Memory Health – PT Geriatric Psychiatrist – Mon to Fri – Flexible Hour 
The Geriatric Psychiatrist provides psychiatric consultation and ongoing psychiatric treatment for the long-term chronic care, post-acute, and outpatient programs at one or more venues within Hebrew SeniorLife.  This position may also involve participation in medical student, resident, and fellowship teaching opportunities. 
Ability to independently diagnose and treat psychiatric conditions in adult and geriatric patients employing current, evidence-based approaches.
Ability to provide psychiatric education to patients, staff, and families at levels appropriate to these respective groups.
Ability to work effectively within a team, group and across the organization to accomplish tasks and achieve desired results. Display enthusiasm and promote a friendly working situation; support group decision-making and solicit opinions from co-workers.
Provides psychiatric consultation as requested by primary care teams in the long-term chronic care, post-acute, and outpatient settings.
Provides psychiatric care to patients at the Center for Memory Health
Develops Telehealth offering for mental health support to patients at the Center for Memory Health
Participates in team meetings and multi-disciplinary care planning for patients at the Center for Memory Health
Develops other clinical applications of TMS brain neuromodulation program 
Qualifications: 
Awarded degree of MD or DO with ABPN recognized psychiatry residency. Successful completion of ACGME accredited geriatric medicine or psychosomatic medicine fellowship program preferred

 Valid and unrestricted Massachusetts Medical License.  Must maintain CME to meet   institutional and state licensing requirements

Eligible for American Board Certification in Psychiatry or currently valid certification or renewed prior to expiration.  ABPN added certification in geriatric psychiatry or psychosomatic medicine valid or eligible preferred.  Federal DEA Certification.   CPR Certified.
Experience, gained in training and/or in practice, caring for seniors in long term chronic care, community or home settings.
Experience working both independently and in a team environment
Knowledge of current principles, methods and procedures for the delivery of psychiatric evaluation, diagnosis and treatment
Ability to supervise, advise and train clinical professionals and/or students in area of expertise 
Competitive salary and Comprehensive benefits.
Please send your confidential CV to: 
Lin Fong
Hebrew SeniorLife
1200 Centre Street
Roslindale, MA 02131
Email:  [email protected]
Fax:  617-363-8917 
http://www.hebrewseniorlife.org/ 
HSL is an equal opportunity employer, and all qualified applicants will receive consideration for employment without regard to race, color, religion, sex, sexual orientation, gender identity, national origin, disability status, protected veteran status, or any other characteristic protected by law.  We strongly encourage both women and minorities to apply.
---

AMBULATORY PSYCHIATRY POSITION
Beth Israel Deaconess Medical Center, a 650+ bed tertiary care teaching affiliated with Harvard Medical School, is recruiting for a part time ambulatory psychiatrist to provide general psychiatry and psycho-pharmacology services at our flagship community health center in Dorchester. The successful candidate for this position may be considered for a Harvard Medical School appointment at the rank of Instructor or Assistant Professor, Part-Time, commensurate with experience, achievements and teaching contributions.
The Bowdoin Street Health Center is a multi-specialty practice serving the Bowdoin-Geneva community. We provide comprehensive primary care and behavioral health services, and are staffed by 12 medical providers as well as five clinical social workers and two part- time psychiatrists. Our behavioral health department is highly collaborative and is very committed to meeting patient need. In addition, the behavioral health department is fully integrated within the health center as a whole and there is ample opportunity for close collaboration with the primary care providers.
Founded in Boston's Dorchester neighborhood in 1972 by community residents, Bowdoin Street Health Center remains focused on providing outstanding medical care while maintaining a tradition of working with residents to identify and meet their unique health needs. The mission of the health center is to provide excellent, compassionate care to our patients and support the health of the entire community.
Recognizing how social and economic factors in the community can also influence an individual's health status, Bowdoin Street actively engages with community organizations and public entities to prevent violence improve access to healthy, affordable foods and promote wellness through exercise and stress reduction.
For more information on the health center please visit our Web Site:
http://www.bidmc.org/CentersandDepartments/Departments/CommunityHealthCenters/BowdoinStreetHealthCenter.aspx
Applications are made online at www.hmfphysicians.org/careers. Please respond to requisition #201385. We are an equal opportunity employer and all qualified applicants will receive consideration for employment without regard to race, color, religion, sex, national origin, disability status, protected veteran status, gender identity, sexual orientation, pregnancy and pregnancy-related conditions or any other characteristic protected by law.
---

 POSITION DESCRIPTION
 Position Title                                      Department                                   Date
Staff Psychiatrist                                  Behavioral Health                         02/2022
Function:
Under the administrative and clinical supervision of the Medical Director of Behavioral Health, provides outpatient psychiatric services to adults. 
Representative Duties:
1.      Provides Direct Psychopharmacological Services to Fenway Clients
Performs psychiatric evaluations using established format; completes and submits written documentation of the psychiatric evaluations within 2 business days  
Assumes responsibility for evaluation and follow-up of clients' psychopharmacological status, and completes documentation within 2 business days of the client's appointment (within one day for urgent care appointments)  
Provides on call back up psychiatry coverage.  Responds to calls in a timely manner.
 2.   Participates in Activities designed to maintain and enhance the quality of the Behavioral             health department's programs and services
Remains knowledgeable regarding issues of assessment, diagnosis and treatment planning .Collaborates in the development of all departmental medical policies and protocols under direction of the Medical Director.
Attends and actively participates in psychiatry team meetings.
Participates in diagnostic formulations, and develop treatment plans for their clients in coordination with the team. 
3.     Represents Fenway's Psychiatric Services to the External Community
Facilitates the department's relationships with hospitals and provide telephone consultations as needed for Fenway clients.
Participates in the education of interns, resident physicians and medical students when asked.
Provided education on topics in psychiatry to other departments when asked.
 4.      Meets Agency Participatory Expectation
Suggests and participates in continuing quality improvement efforts
Adheres to all agency and departmental policies and procedures
Participates in quality assessment and improvement activities as requested
Adheres to the highest principles of patient and client confidentiality
Adheres to established safety policies, procedures and precautions; identifies potential or actual unsafe situations in the environment and takes measures to rectify the situation
Attends all required meetings, in-services and professional trainings
Attends all regularly scheduled research meetings, trainings, forums and pertinent FCH staff meetings
Maintains professional competence necessary to perform job responsibilities; maintains and provides agency with records of continuing education activities
Serves on agency committees and in professional organizations when requested
 5.      Performs Related Duties as Assigned
 Requirements
Education: Board Certified in Adult Psychiatry
Current Massachusetts license is required
Active CPR Certification
Ability to complete documentation accurately and on time and to maintain current client care documentation
Proficiency in psychiatric assessment/evaluation
Experience with, or strong interest in, the LGBTQIA+ community, HIV, trauma, and substance abuse
Experience working effectively and collaboratively with an ethnically, culturally, racially and gender diverse staff
Demonstrated capacity to work effectively with ethnically, culturally, racially, and gender diverse clients
Demonstrated understanding of the intersectional impacts of racism, homophobia, transphobia, sexism, ableism, classism, and other forms of oppression
Excellent interpersonal skills and ability to be an effective team member
Flexibility, adaptability, and ability to multitask
Lived and/or professional experience with BIPOC individuals,  LGBTQIA+ issues, HIV, and trauma strongly preferred
Bilingual Spanish/ English individuals and women encouraged to apply
 Physical Requirements:
Ability to meet the following physical requirements with or without reasonable accommodations:
Sit at a computer station for extended periods of time
Ability to keyboard for extended periods of time