Employment Opportunities - Psychiatrist
Part-Time
SEPTEMBER 2021 Listings

 VINFEN SEEKS LICENSED PSYCHIATRISTS FOR FLEXIBLE,
PART-TIME CONSULTATION IN THE MERRIMACK VALLEY
 Vinfen, the largest provider of community based clinical services in Massachusetts, is seeking Psychiatrists to provide consultation to our outpatient and community-based teams. The Psychiatrists will work with interdisciplinary teams to provide evidence based intensive home, community based and outpatient services to adults and adolescents with severe, persistent mental illness living in the Merrimack Valley area.
In conjunction with team leadership and clinical staff, the Psychiatrists will advise on risk mitigation for Persons Served with high risk behaviors, suggest appropriate interventions to guide treatment and work with team leadership to collaborate with various health care providers to gain access to needed health care. 
The number of scheduled hours will be negotiated upon interview with current needs being between 10 and 30 hours per week. The successful candidate will have a valid license to practice medicine in Massachusetts in addition to prior experience working in related settings. 
For more information, please send a CV and letter of interest to Don Condie MD, Medical Director of Vinfen, at [email protected] or call 617-441-1750. 
Our comprehensive benefits package includes:
• Employer-sponsored retirement plan and an employee-funded 403(b) plan
• Medical, Dental and Vision plans with employer contribution toward the cost of medical insurance.
• Employer-paid Short-Term Disability Insurance and Long-Term Disability Insurance.
• Flexible Spending Accounts
• Generous paid time off
       o 15 days of Vacation per year
       o 11 Paid Holidays
       o 10 Sick Days per year
       o 3 Personal days per year
• Time off attend conferences
• Other generous benefits 
Vinfen is an Equal Opportunity Employer. All qualified applicants will receive consideration for employment without regard to race, color, religion, sex, pregnancy, sexual orientation, gender identity, national origin, age, protected veteran status, or disability status.  
---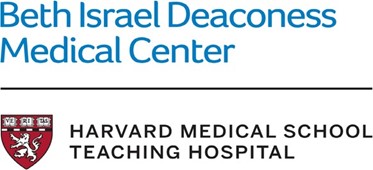 WOMEN'S MENTAL HEALTH POSITION 
This is a part time position in the ambulatory setting which involves joining an expanding women's mental health service. The service focuses on women in the peripartum period, but addresses aspects of women's mental health throughout the lifecycle. Responsibilities include clinical care and teaching as well as contributing to program development and scholarly work. This position may be combined with other opportunities on our ambulatory service, providing psychiatric evaluations and ongoing treatment in our general psychiatry clinic located within the medical center, or on our consultation-liaison service, providing consultation, teaching, and supervision on our inpatient medical-surgical floors and in our Emergency Department.  
Beth Israel Deaconess Medical Center in Boston, is a 650+ bed tertiary care teaching hospital of Harvard Medical School. The Department of Psychiatry is a major teaching site for Harvard Medical School and the BIDMC Harvard Psychiatry Residency Training Program, and the position includes opportunities for teaching medical students and residents and for faculty development.   The candidate will be eligible for a Harvard Medical School appointment at the rank of Instructor, Part-time, Assistant Professor, Part-time, Associate Professor, Part-time, commensurate with the level of accomplishment and dependent upon fulfilling teaching requirements.
Applications are made online at www.hmfphysicians.org/careers . Please respond to requisition #210408.  
We are an equal opportunity employer and all qualified applicants will receive consideration for employment without regard to race, color, religion, sex, national origin, disability status, protected veteran status, gender identity, sexual orientation, pregnancy and pregnancy-related conditions or any other characteristic protected by law.
---

Lemuel Shattuck Hospital, a Massachusetts state hospital is seeking part-time or full-time Director of Consultative Psychiatric Services for our med surge inpatient services.
This is an ideal opportunity for candidates interested to provide high quality care to underserved and diverse patient population. LSH is a teaching affiliate of Tufts School of Medicine and academic appointments are available commensurate with medical school criteria. Candidates must be BE or BC in psychiatry and possess strong clinical skills, commitment to public health populations and have an interest in collaborating with multi-disciplinary teams.
Experience in addiction is desirable. Qualified candidates may submit CV to Ireta Ashby, phone at (617) 971-3338 or by fax at (617) 971-3852. View detailed job at Mass Careers site
https://www.mass.gov/find-your-future-commonwealth-job
---