Employment Opportunities - Psychiatrist
Part-Time
JUNE 2021 Listings

Integrated Psychiatrist
Zinberg Clinic
Cambridge Health Alliance
Cambridge Health Alliance (CHA), a well-respected, nationally recognized and award-winning public healthcare system is seeking a Part-time Integrated Psychiatrist for the Zinberg Clinic. The Psychiatrist would work with a multidisciplinary team to provide mental health care for patients with medical conditions such as HIV, viral hepatitis, and sexually transmitted infections. Our system is comprised of three hospital campuses and an integrated network of both primary and specialty outpatient care practices in Cambridge, Somerville and Boston's Metro North Region.
Work collaboratively with psychiatric and medical teams
Fully integrated electronic medical record (EPIC) is utilized
Opportunity to teach psychiatry residents
CHA is a teaching affiliate of Harvard Medical School (HMS) and academic appointments are available commensurate with medical school criteria
Candidates must be BE or BC in psychiatry and possess strong clinical skills, commitment to public health populations and have an interest in collaborating with multi-disciplinary teams.
Please visit www.CHAproviders.org to learn more and apply through our secure candidate portal.  CVs may be sent directly to Melissa Kelley, CHA Provider Recruiter via email at [email protected]. CHA's Department of Provider Recruitment may be reached by phone at (617) 665-3555 or by fax at (617) 665-3553.
 In keeping with federal, state and local laws, Cambridge Health Alliance (CHA) policy forbids employees and associates to discriminate against anyone based on race, religion, color, gender, age, marital status, national origin, sexual orientation, relationship identity or relationship structure, gender identity or expression, veteran status, disability or any other characteristic protected by law. We are committed to establishing and maintaining a workplace free of discrimination. We are fully committed to equal employment opportunity. We will not tolerate unlawful discrimination in the recruitment, hiring, termination, promotion, salary treatment or any other condition of employment or career development. Furthermore, we will not tolerate the use of discriminatory slurs, or other remarks, jokes or conduct, that in the judgment of CHA, encourage or permit an offensive or hostile work environment.
---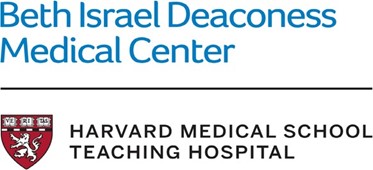 WOMEN'S MENTAL HEALTH POSITION 
This is a part time position in the ambulatory setting which involves joining an expanding women's mental health service. The service focuses on women in the peripartum period, but addresses aspects of women's mental health throughout the lifecycle. Responsibilities include clinical care and teaching as well as contributing to program development and scholarly work. This position may be combined with other opportunities on our ambulatory service, providing psychiatric evaluations and ongoing treatment in our general psychiatry clinic located within the medical center, or on our consultation-liaison service, providing consultation, teaching, and supervision on our inpatient medical-surgical floors and in our Emergency Department.  
Beth Israel Deaconess Medical Center in Boston, is a 650+ bed tertiary care teaching hospital of Harvard Medical School. The Department of Psychiatry is a major teaching site for Harvard Medical School and the BIDMC Harvard Psychiatry Residency Training Program, and the position includes opportunities for teaching medical students and residents and for faculty development.   The candidate will be eligible for a Harvard Medical School appointment at the rank of Instructor, Part-time, Assistant Professor, Part-time, Associate Professor, Part-time, commensurate with the level of accomplishment and dependent upon fulfilling teaching requirements.
Applications are made online at www.hmfphysicians.org/careers . Please respond to requisition #210408.  
We are an equal opportunity employer and all qualified applicants will receive consideration for employment without regard to race, color, religion, sex, national origin, disability status, protected veteran status, gender identity, sexual orientation, pregnancy and pregnancy-related conditions or any other characteristic protected by law.
---
ECT and Neurostimulation Psychiatrist (part- or full-time)
Tufts Medical Center
Tufts University
Boston, Massachusetts 
The Tufts Medical Center Department of Psychiatry is recruiting for a part-time adult psychiatrist to evaluate patients for and provide electroconvulsive therapy (ECT). There is an opportunity for this position to become full-time as a Director for ECT and neurostimulation services with a focus on patients with treatment-resistant illness.
Tufts Medical Center is the principal teaching hospital of Tufts University School of Medicine (TUSM). Our department has a strong tradition of clinical and academic excellence, with expertise in medical psychiatry, psychopharmacology, and integrative psychiatry. Our inpatient service is notable for its focus on patients with severe, complex, medically and diagnostically challenging illness in an ethnically diverse population. The department also oversees basic science and core clinical clerkships for TUSM in multiple academic, community, and public-sector settings.
Tufts Medical Center is an outstanding center of academic and clinical excellence that treats the most complex and difficult illness mix in Boston, including major tertiary care programs in cardiovascular and the neurosciences among others while maintaining an informal and collegial atmosphere. Tufts Medical Center is part of the growing Wellforce healthcare system, which includes several community hospitals and over 2000 primary and specialty physicians in eastern Massachusetts.
Candidates for the position should have demonstrated interest and experience in ECT and neurostimulation, resident training in these modalities, and, if interested in a full-time position, evidence of academic expertise and leadership in these areas of psychiatry.  We are deeply committed to a diverse applicant pool.
As an employee of the Tufts Medical Center Physicians Organization, the physician practice of Tufts Medical Center, you will receive a comprehensive benefits package, competitive compensation, and a generous employer retirement plan contribution.
Interested candidates, please send your CV and a letter of interest in confidence to:
 Jennifer Colon
 Physician Recruiter
Tufts Medical Center Physicians Organization
800 Washington Street, #1013
Boston, MA 02111
Telephone: 617-636-2263
 Fax: 617-636-6366
Email: [email protected]
www.tuftsmedicalcenter.org
Tufts Medical Center Physicians Organization is an EEO/AA employer.
---